Gasonics L3510 & Matrix 105e Asher Systems Remanufacturing Services & Upgrades
Through our partnership with ESI, the leader in Gasonics L3510 upgrades, RENA is now offering Gasonics L3510 and Matrix 105e remanufacturing services.The newly added benefits, features, and options available through our system upgrades not only extend the life of your equipment, but they improve performance, increase production yield and offer reliable data acquisition to further improve your processing solution. With RENA's proprietary IDX Flexware Control software the advanced features in data acquisition and process monitoring are unmatched in the industry.
Remanufacturing Specifications:
Test & Qualification
Configured to customer specification
Demonstrated at ESI prior to ship
Full Process 1000 wafers using plasma without error
No wafer radiation damage during the test
Process and Control Enhancements
Software version 7.50
New Pentium® SBC CPU Card
LCD display and new keypad
Single cassette processing
True Downstream Microwave plasma processing
Automatic photoemission end-point detection
Calibrated Microwave systemCalibrated Pressure system
Calibrated Temperature Control system
Advanced Process Control System
Upgrade your Gasonics L3510 to our advanced ESI e3511 in one day
Plug and Play plugs directly into the L3510 wiring harness
IDX Flexware software
Embedded PC and I/O System
17" touchscreen
Electrical Improvements
New Wiring harness
New Heated platen, Platen over-temp protection system available as an upgrade
Wafer cooling station with touch wafer sensor works with glass, GaS etc.
Lamp assembly with new reflector and bulb with the solid state controller
New UV igniter bulb and power supply
Advanced DC Power supplies and A/C distribution with all SSR's
New Gerling GL139 1.2kw microwave generator, Mititoyo 3 stub tuner, waveguide, and 6 pole mw applicator
Latest model I/O PCB and Pressure/EOP PCBs
MKS ISO valve, new ATM sensor, and new MKS baratron
Mechanical Improvements
System Hardware compatible with 75-200mm wafers
Advanced Hine Hatm-5 pick and place robot
Pneumatics Adjusting block for door and lifter puts all speed adjustments in one place where they are easy to get at.
UV igniter power supply relocated to the top of the gas box for easy access
KalRez® high temp O-rings for better resistance to plasma and UV
Plumbing and Pneumatics
New MKS throttle valve
Three gas inputs with customer specified MFC's (typically 4L O2, 2L N2 and 500cc O2)
New Gas box, Solenoid valves, air cylinders, Tubing
About ESI
ESI has been in business since 1986 with a focus on serving the semiconductor industry. From consulting fabs in Europe on device yield improvement to refurbishing AMAT and LAM tools for customers. ESI has broad experience with plasma Ashing and Etch tools. Offering services and technical support in Semiconductor, MEMS, Biomedical, Nanotechnology & LED industries. We have become the industry leader in remanufactured Gasonics L3510 and Matrix 105e Asher Systems.
To achieve this, we have been providing unique innovative upgrades and cost-effective technical solutions, high-quality equipment, and on-time spare parts delivery worldwide. We have maintained a global presence that has grown and expanded into the major high-tech manufacturing areas of the world.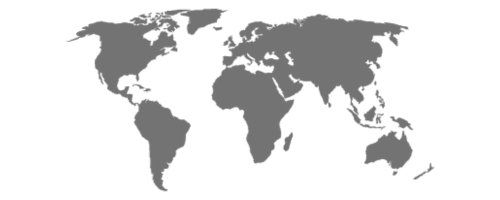 We are happy to help our customers find efficient and process-optimized solutions for their wet processing applications.