DrumChem Chemical Delivery
Localized Bulk Chemical Delivery
RENA's DrumChem Localized Bulk Chemical Delivery System is a self-contained bulk chemical delivery system featuring a multi-modular design, providing recapture with on-demand control and feedback.
Multiple DrumChem systems can operate from a single remote ChemControl kiosk or individually as a standalone system utilizing a dedicated controller. An optional 5-gallon reserve/day tank provides the opportunity for continuous chemical dosing during drum changes.
The DrumChem is a pressurized chemical delivery system. The DrumChem is designed to allow front and side access to all major serviceable components. The DrumChem can be configured as a single drum or dual drum system that provides delivery for acid, base, or solvent delivery applications. The DrumChem is a scalable system that can expand with your process demands.
55 Gallon Drum Bulk Delivery
Internal Drum Hookups
IDX Flexware Control Software
Intuitive 10″ Touchscreen
Minimal Footprint
Dispense-head Seal Detection
Visual & Audible Alarms
Exhaust Monitoring
Isolated, N2 Purged Electronics Compartment
Glove Ports Set at Ergonomic Height
Liquid-Level Detection
Auto Barrel Change-over on Dual Systems
Internal Spill and Leak Detection
Network Monitoring
Control individual I/O valving and solenoids
Easily Access to all Internal Components
Easy Access to all pumps and valves
Custom tailored to your process needs
Ergonomic Design
Seamless Integration with Wet Process System
Field-proven design and safety features
Highest quality plumbing components
Chemical-resistant Metal Components
Conforms to SEMI-S2 standard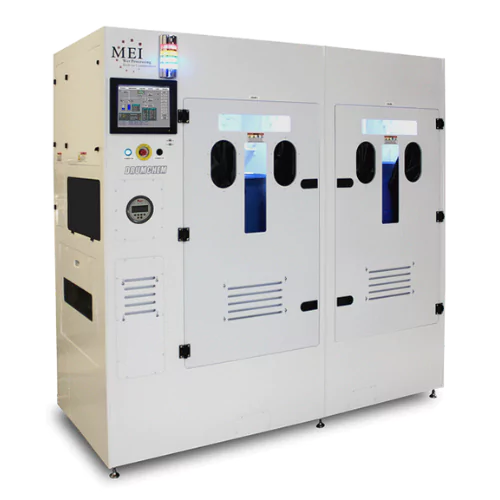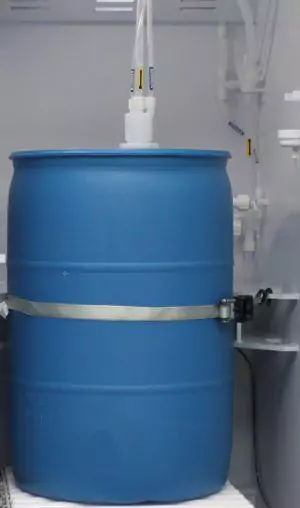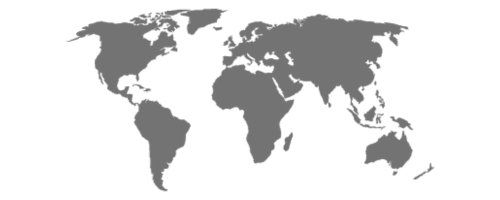 We are happy to help our customers find efficient and process-optimized solutions for their wet processing applications.