FlexChem Chemical Delivery
Flexible, Remote Chemical Delivery
RENA's FlexChem Chemical Delivery System is designed for incremental expansion to accommodate your chemical supply demands. This flexible system eliminates manual chemical pours, the hassles associated with bottles, and provides all the benefits of a bulk delivery system.
The FlexChem system is designed for chemical containment room applications. RENA's tailored FlexChem system has the features and flexibility you need today in a package that can be easily scaled for any future expansio.
Modular, Stackable Configurations
Chemical Room Compatible
Easy to Install and Maintain
Pump Cabinet Design
IDX Flexware Control Software
Intuitive Touchscreen Interface
Minimal Footprint
Internal Spill and Leak Detection
Visual & Audible Alarms
Exhaust Monitoring
Modular design for scalability
FlexChem controller provides a complete control solution in a small package
Standardization in incremental limits will allow for maximum chemical delivery capacity
Modules and console stack to minimize footprint and provide ergonomic controls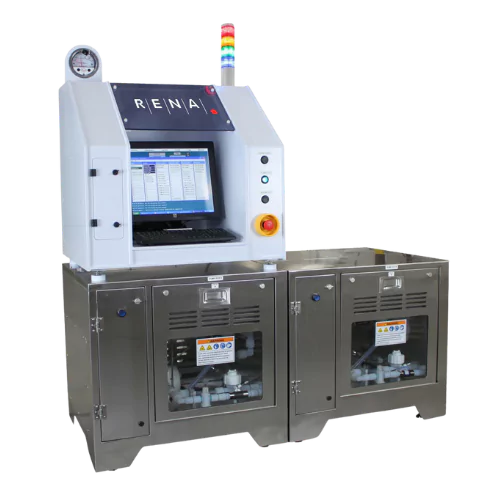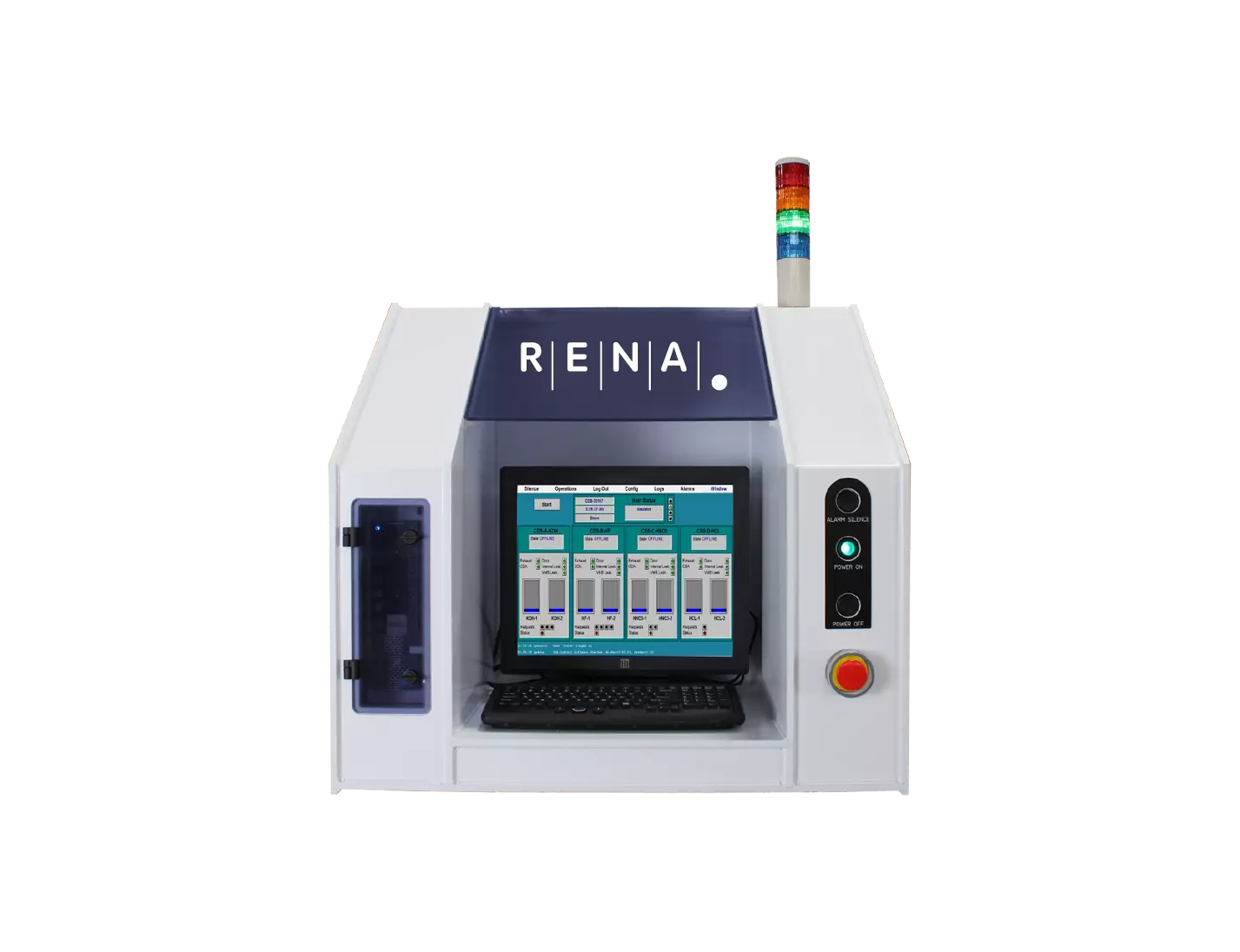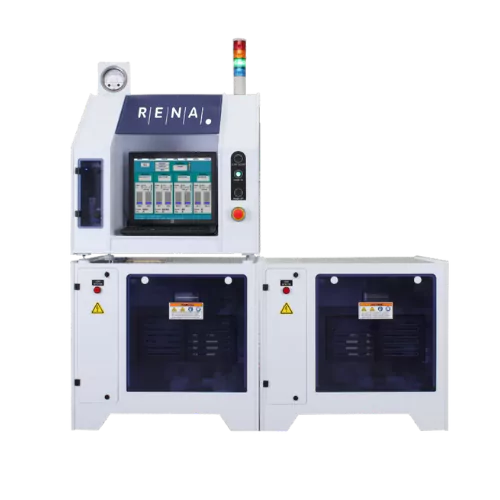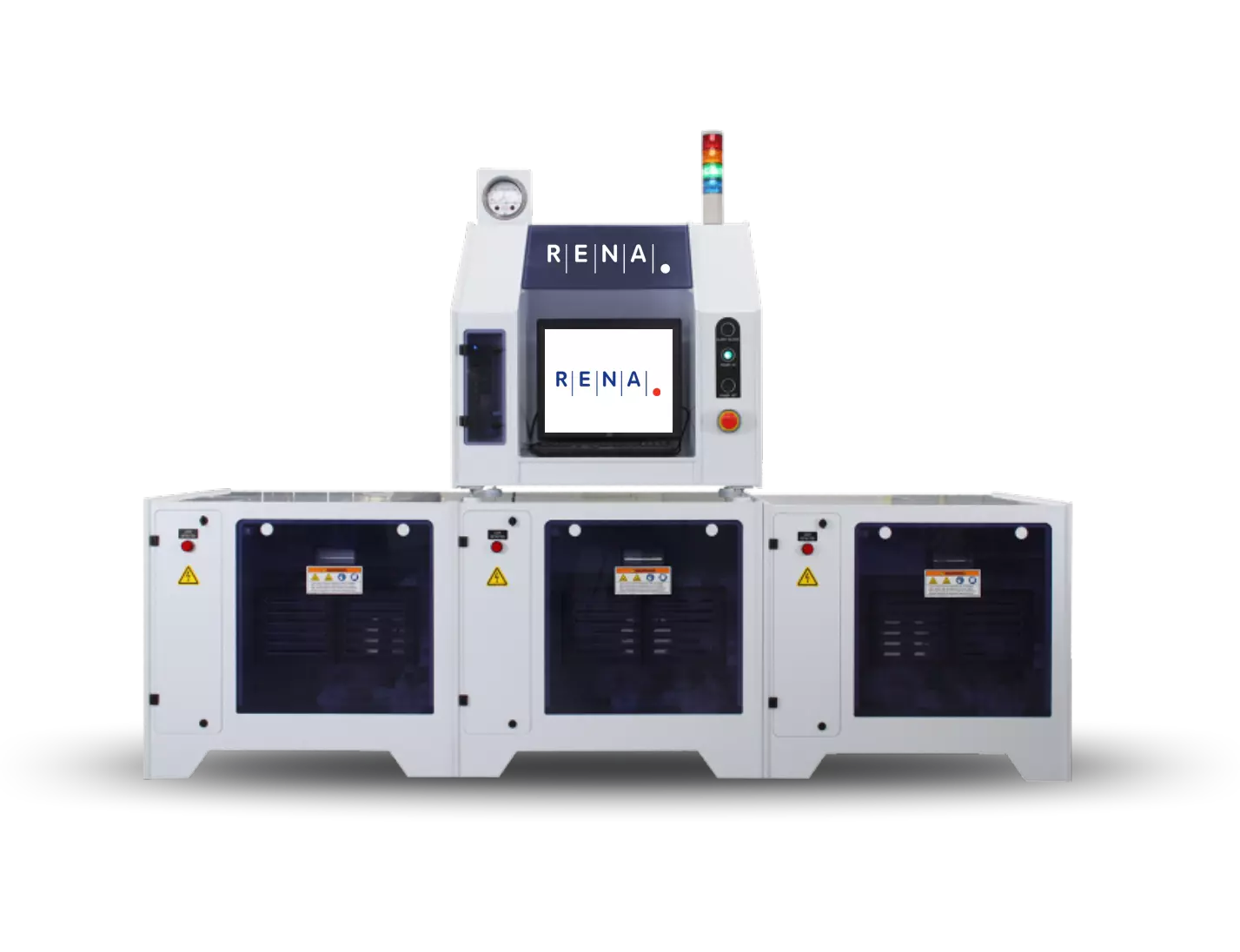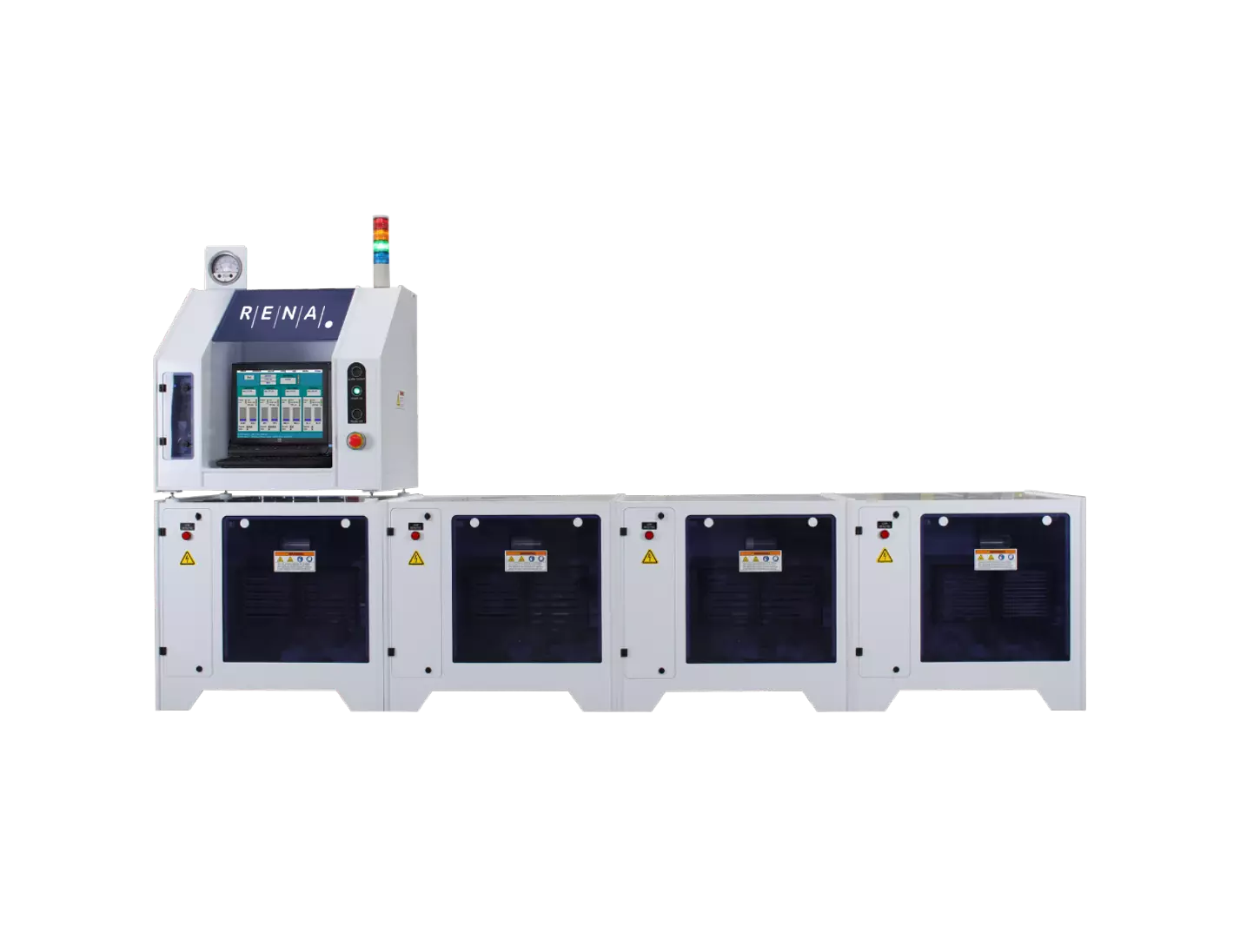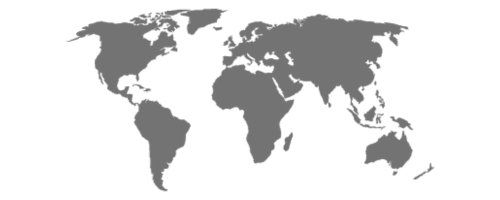 We are happy to help our customers find efficient and process-optimized solutions for their wet processing applications.